ParticleX UrbanTech Global Challenge Kick Off Event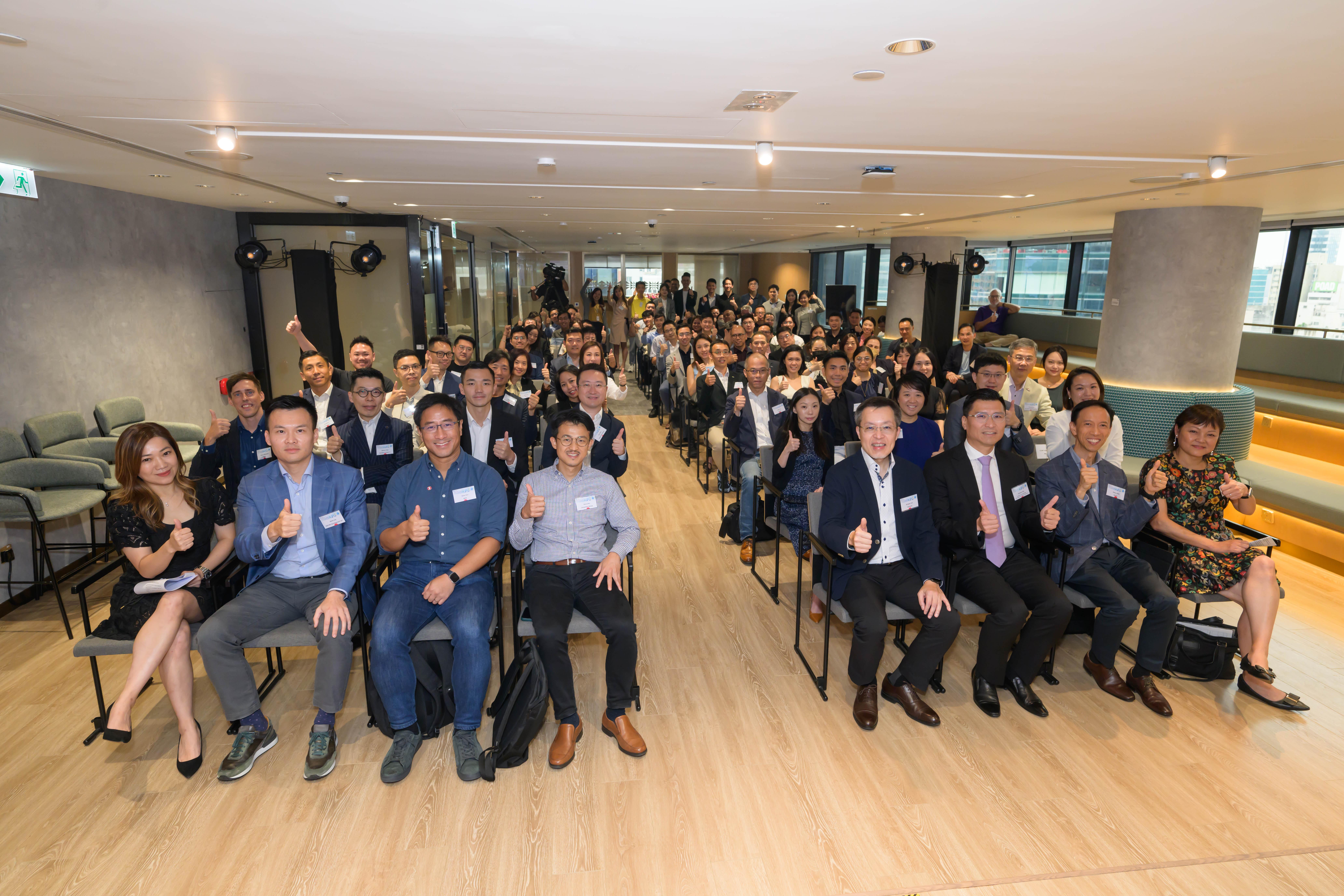 ParticleX has successfully launched the 2nd UrbanTech Global Challenge (PUGC) on 12 OCT 2023. As a response to the global call for sustainability, this initiative aims to connect start-ups, corporates, investors, and incubators globally, leveraging venture capital and advanced technologies to tackle urban issues.
Building on the success of the 2020 PropTech Global Challenge, which digitally linked corporates and start-ups amidst travel restrictions, PUGC takes a step further to foster commercialization of academic research. This year, for the first time, all Hong Kong university innovation departments participated, reflecting ParticleX's emphasis on academic innovations.
The 2023 PUGC launch was a distinguished event, graced by notable guests including the Honorable Mr. Duncan Chiu, the Legislative Council member representing the Technology and Innovation Constituency. Other esteemed attendees included Mr. Aldous Mak, the Chief Financial Officer of Hong Kong Science and Technology Parks Corporation, Ms. Jayne Chan, Head of StartmeupHK at InvestHK, in addition to partners and start-up founders from a variety of sectors. These honorable guests conveyed their staunch support for the development of UrbanTech start-ups and acknowledged their invaluable contributions. To round off the event, a panel discussion centered on "UrbanTech trends and challenges" was held, highlighting the critical role of collaboration in nurturing a vibrant UrbanTech ecosystem. The discussion was expertly moderated by Ms. Sunnie S.Y. Lau, Director and Head of Sustainability Research and Industry Collaboration at MIT Hong Kong Innovation Node. The panel boasted an impressive line-up of industry experts:
• Mr. Jasper Hilkhuijsen, the Senior East Asia Sustainable Development Manager and Innovation Manager at Arup Group
• Mr. Ron Chow, the Chief Strategy Officer at Baguio Green Group Limited
• Dr. Stewart Wan, Head of Innovation at Gammon Construction Limited
• Mr. Kevin Lee, Head of Smart Facilities Management at SOCAM Development Limited
• Mr. Gene Soo, Head of Ecosystem at MTR Corporation Limited
Their insights and expertise added depth to the discussion, making the event a resounding success.
Another highlight of the event was the showcase of innovative solutions and ideas for sustainable urban development, presented by selected start-ups. Each pitch was a testament to the creative and dynamic spirit of the UrbanTech sector.
• Butlr – Mr. Donny Zhang, Head of Manufacturing & China Ops
• Crown Digital – Mr. Keith Tan, CEO & Founder
• viAct – Mr. Hugo Cheuk, COO & Co-Founder
• R2C2 – Mr. San WongCEO & Founder
• VeTrackr – Mr. Vincent Ha, CEO & Co-Founder
• i2Cool – Dr. Martin ZhuCEO & Co-Founder
Please read the press release for more information:
• English: https://www.media-outreach.com/news/hong-kong/2023/10/12/252625/
• Traditional Chinese: https://www.media-outreach.com/news/hong-kong/2023/10/12/252632/