Asia PropTech Beyond 2022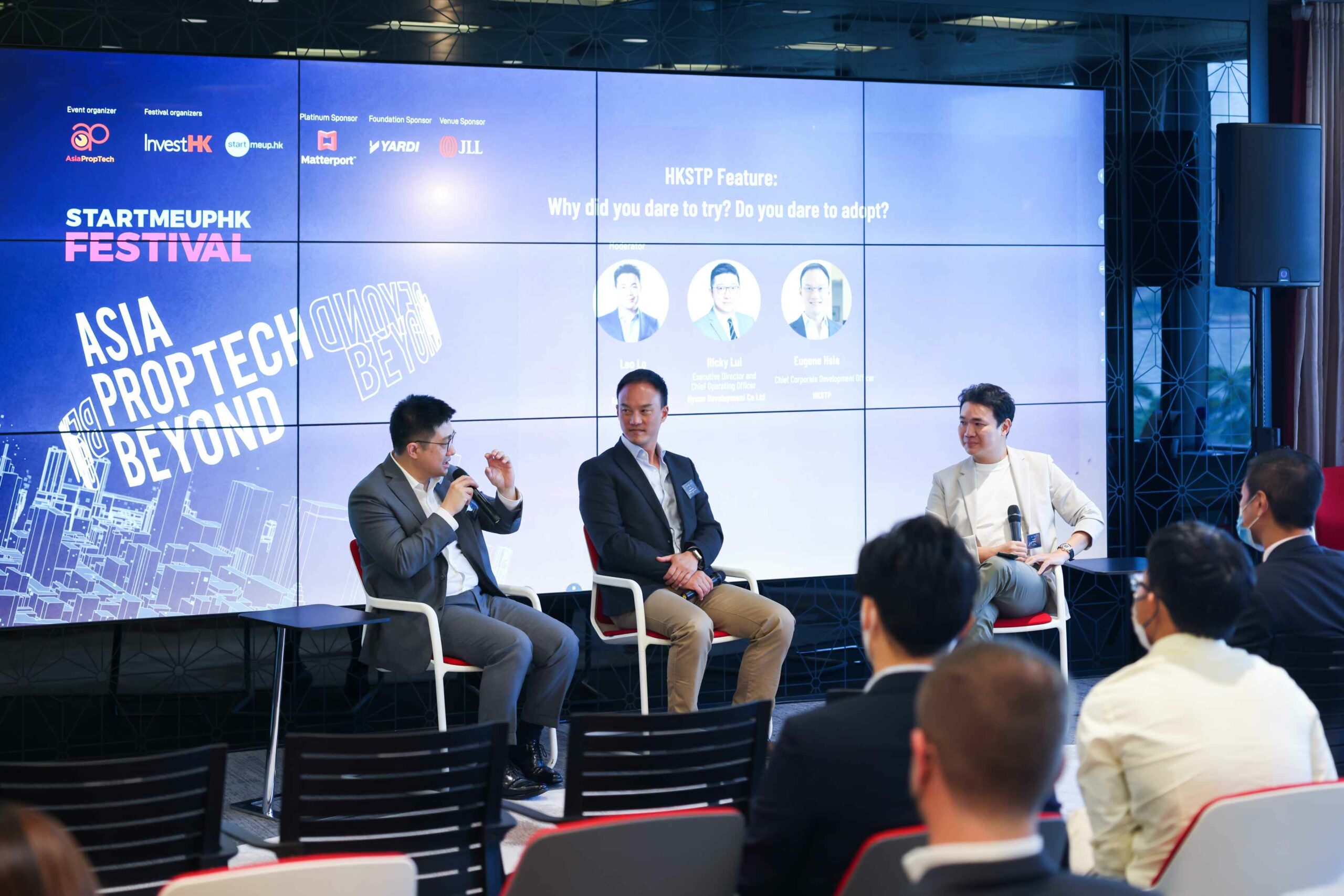 Focused on two themes for PropTech themes: physical and digital. The conference brought together forward-thinking leaders in the space, corporates at the forefront of innovation, cutting-edge startups, and an interactive platform to shape the next stage of the PropTech evolution from beyond.
Why did you dare to try, do you dare to adopt?
Ricky (Executive Director and Chief Operating Officer, Hysan Development Co. Ltd.) and Eugene (Chief Corporate Development Officer, HKSTP) shared their unique insights of what is the possibilities of PropTech in a strategic level and how technologies come into play for the Real Estate industry.
Startup Spotlight
8 tech ventures including 4 from our Cohort 1 joined a 60-seconds elevator pitch before the panel started.